I just got back from the concert in Chicago not so long ago and I have some pictures of the goods.
They aren't the best quality...sorry, but here you go: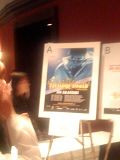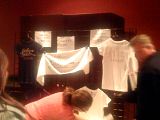 There's more if you go to this link:
http://s30.photobucket.com/albums/c332/jeanniet/akanishi%20concert/
There's also a few (bad quality) pictures of him during the concert too.
Check it out.