I just downloaded a bunch of KAT-TUN commercials and I wanted to share them with everyone at this community.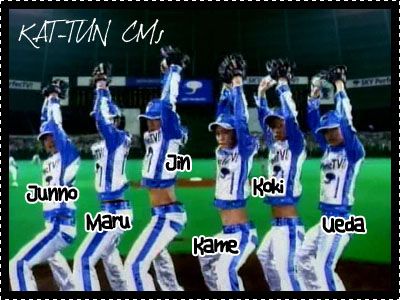 There are 5 in total. 2 are of Jin and Koki in the Rohto Oxy CMs. I think these are the most hilarious. No wait..the Perfect Sky TV CM is funnier. That one has all 6 members of KAT-TUN in it.
HILARIOUS
. Then there are 2 Kame CMs...One being for DoCoMo and the other for Rohto OXY.
(
Collapse
)
Comment if you download please ♥